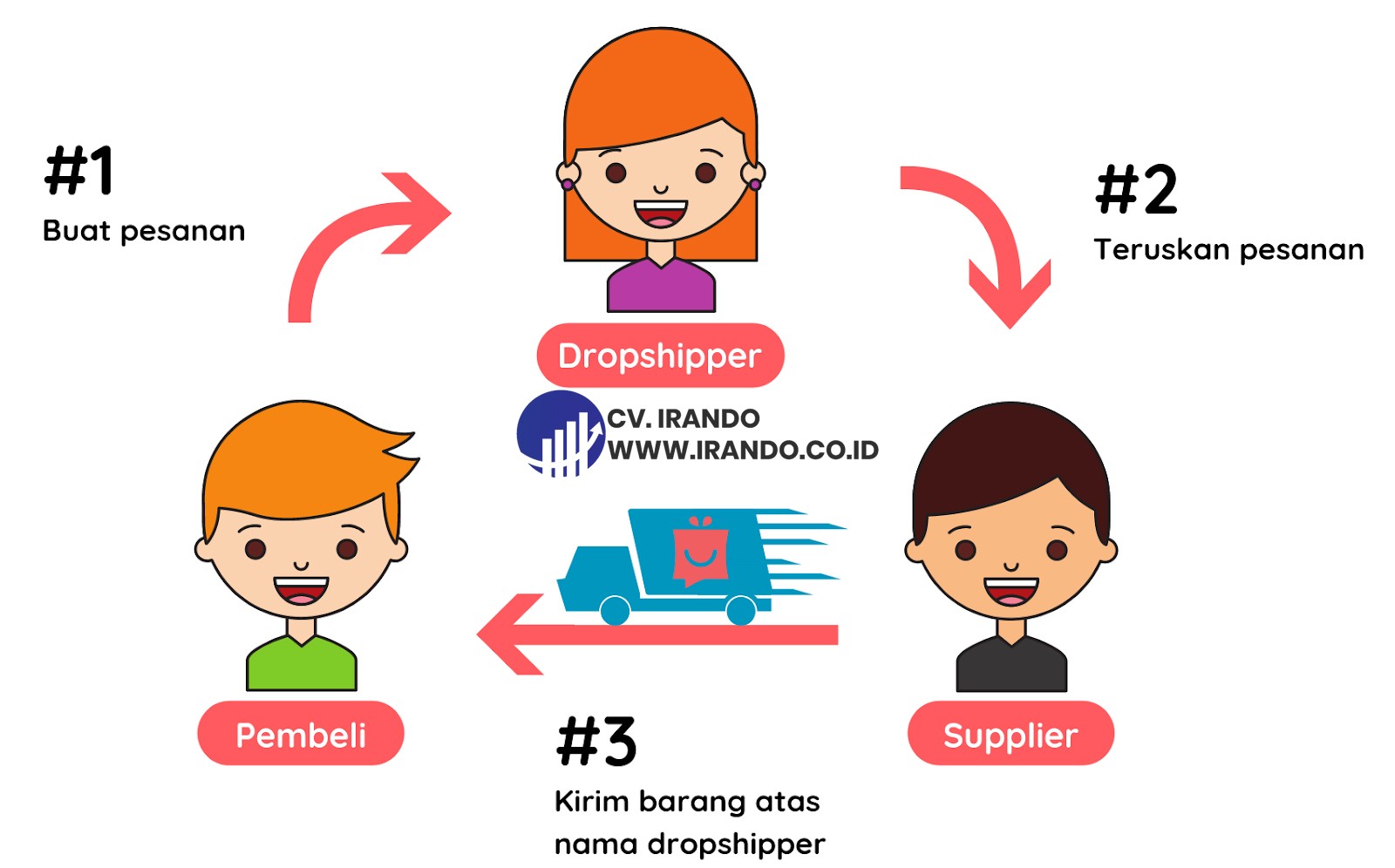 What is drop shipping?
Drop shipping is a supply chain management method in which the retailer does not keep goods in stock but instead transfers the customer orders and shipment details to either the manufacturer, another retailer, or a wholesaler, who then ships the goods directly to the customer.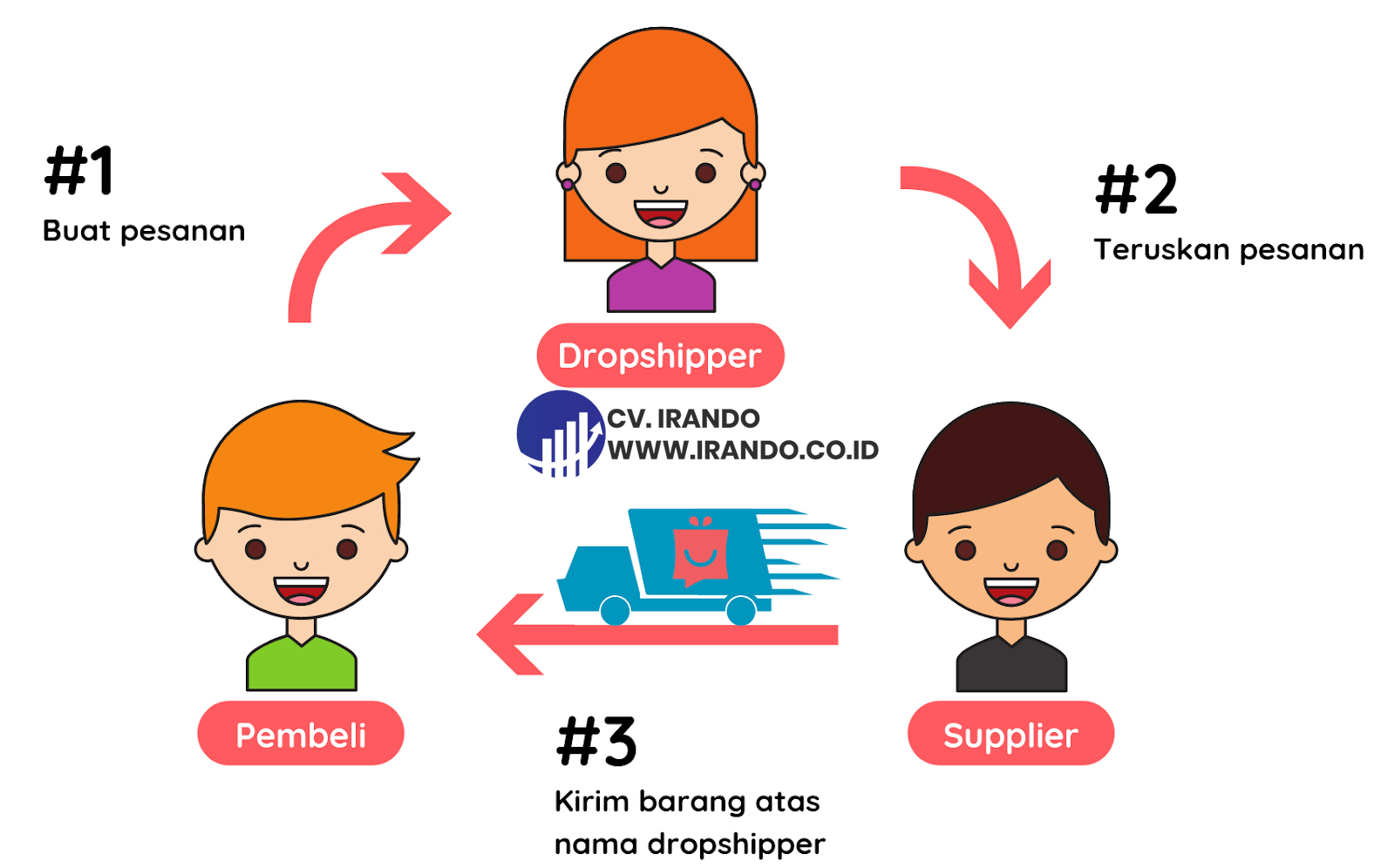 What is CV.Irand drop shipper program?
CV. IRANDO has made first ever reliable and trust worthy dropshipping program in Indonesia. All our suppliers are verified companies around Indonesia and no individual can join our suppliers program.
Who can join dropshipping program?
Every individual/company who is identified as Indonesian citizen/company with minimum age of 17 years old can join CV.Irando dropshipping program.
What is the benefit of joining dropshipper program?
By joining CV.Irando dropshipping program you can start earning money from home with 0 capital, all you need is internet connection and committed to be success.
CV. Irando dropshipping program is free of charge (GRATIS). for more info please read our FAQ.
How to join as dropshipper?
For more information about joining our dropshipping program please read our FAQ.
More details will be published soon... keep checking this page for updates or join our newsletter in mail page.