Have Any Questions?
Find your answer faster by filtering our FAQ data.
In order to register as member of CV. Irando please visit our register page and fill the inputs. After filling inputs you will receive activation link in your inbox.
Please Note:
CV. Irando has 3 different type of users

Customer

,

Distributor

and

Dropshipper

.
Customer is a person/company that order development/design etc. to CV. Irando.
Distributor is a company that join CV. Irando as supplier who will publish products to our dropshippers.
Dropshipper is a person/company who joins us to promote our suppliers products and earn money.
Joining and promoting as drop-shipper is completely free of charge but for each transaction we will cut 2% to 5% of your share as bank fee.
This 2%~5% will be cut by banks and not CV.Irando.
Every individual/company who has
Minimum 17 yrs
For individuals: KTP/ KK for companie AKTA/ NIB/ TDP/ SIUP/ NPWP/ KTP/ NPWP director
Indonesian citizen
Bank Account in his/ her/ it's own name
can join our dropshipper program.
Please read our registration Q&A section.
ll you need is:
AKTA

NIB

TDP

SIUP

NPWP

KTP

NPWP director
And Rp. 300.000 registration fee (one-time only)

After preparing all the documents you can signup in our website using Distributor option.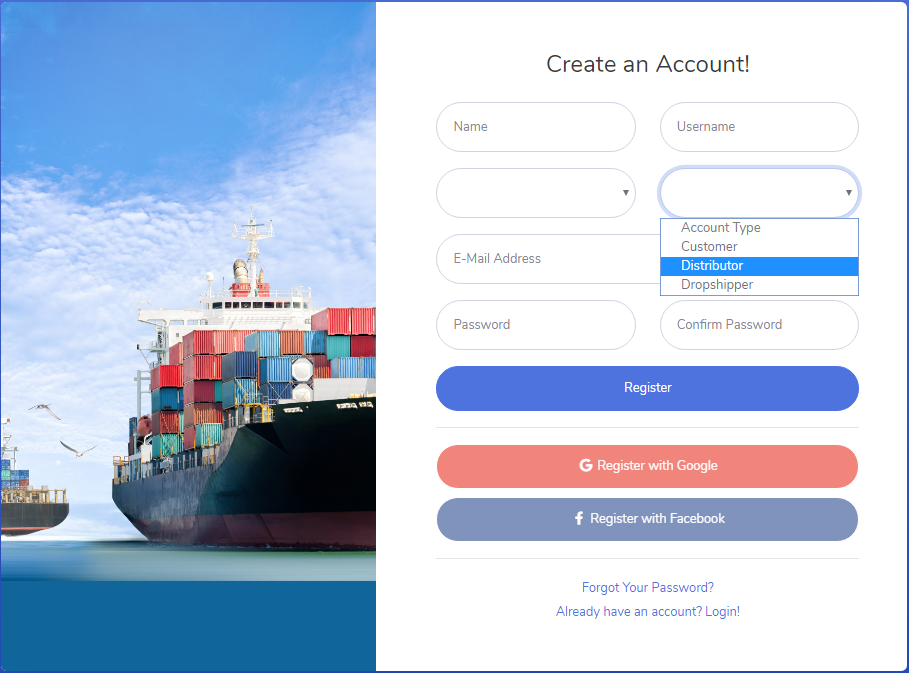 Every Indonesian company defined in one of PT or CV category and licensed legally can join suppliers program.
Supplier program is CV. Irando plan for companies who sells products of any kind (legal kind) and wish to reach bigger customers.
With supplier program you will be able to promote and sell your products to our drop-shippers as well as direct customers.
Our drop-shippers from all around Indonesia will help you to target bigger customers and sell wide nationally in no time.
Who is client?
For CV. Irando client is defined as person/company who orders specific service or products from us.
Example:
If you order web/application development you are a client
If you order design from CV. Irando you are a client
If you need SEO help you are defined as client.
Who is not client?
All members of Suppliers and Drop-shippers are not defined as clients but co-partners.
To know more about our clients services please visit our services page.
Currently there is no QA in Other.Try again later.