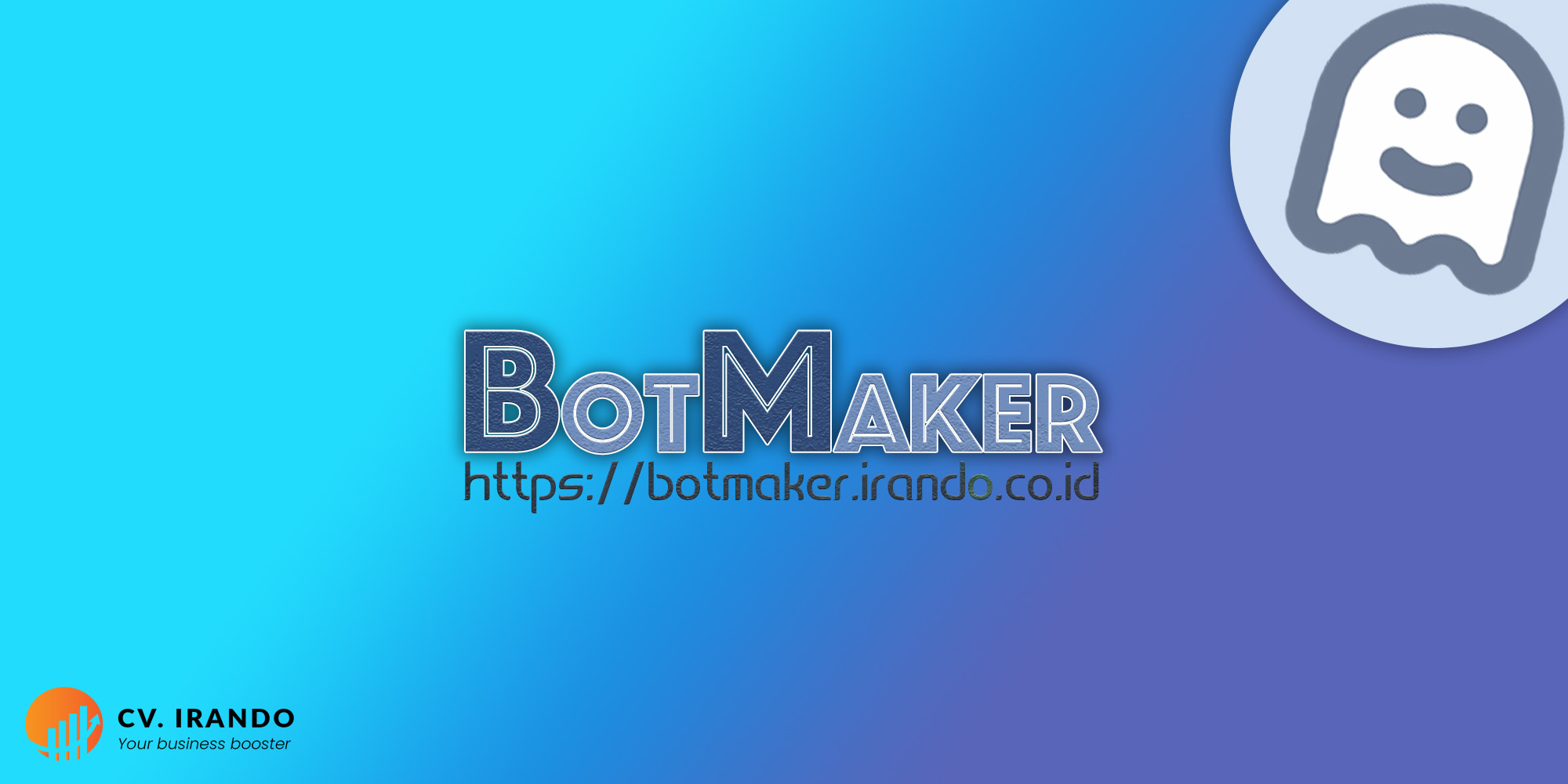 We are glad to announce that our (CV. IRANDO) product BotMaker has been launched as of today.
BotMaker allow you to build bots for WhatsApp, Telegram, Discord, and more to come... with just few clicks and no coding knowledge is required. BotMaker is available to for free up to 3 Bots for you to get familiar of how it works and what you can do.
BotMaker currently is able to generate bots with following programming languages NodeJs Pyhton and PHP.
Updates:
Oct 23, 2022
WhatsApp bot is available.
Nov 9, 2022

Knowledge Base is updated with BotMaker FAQ Visit here


- Last updated 4 months ago