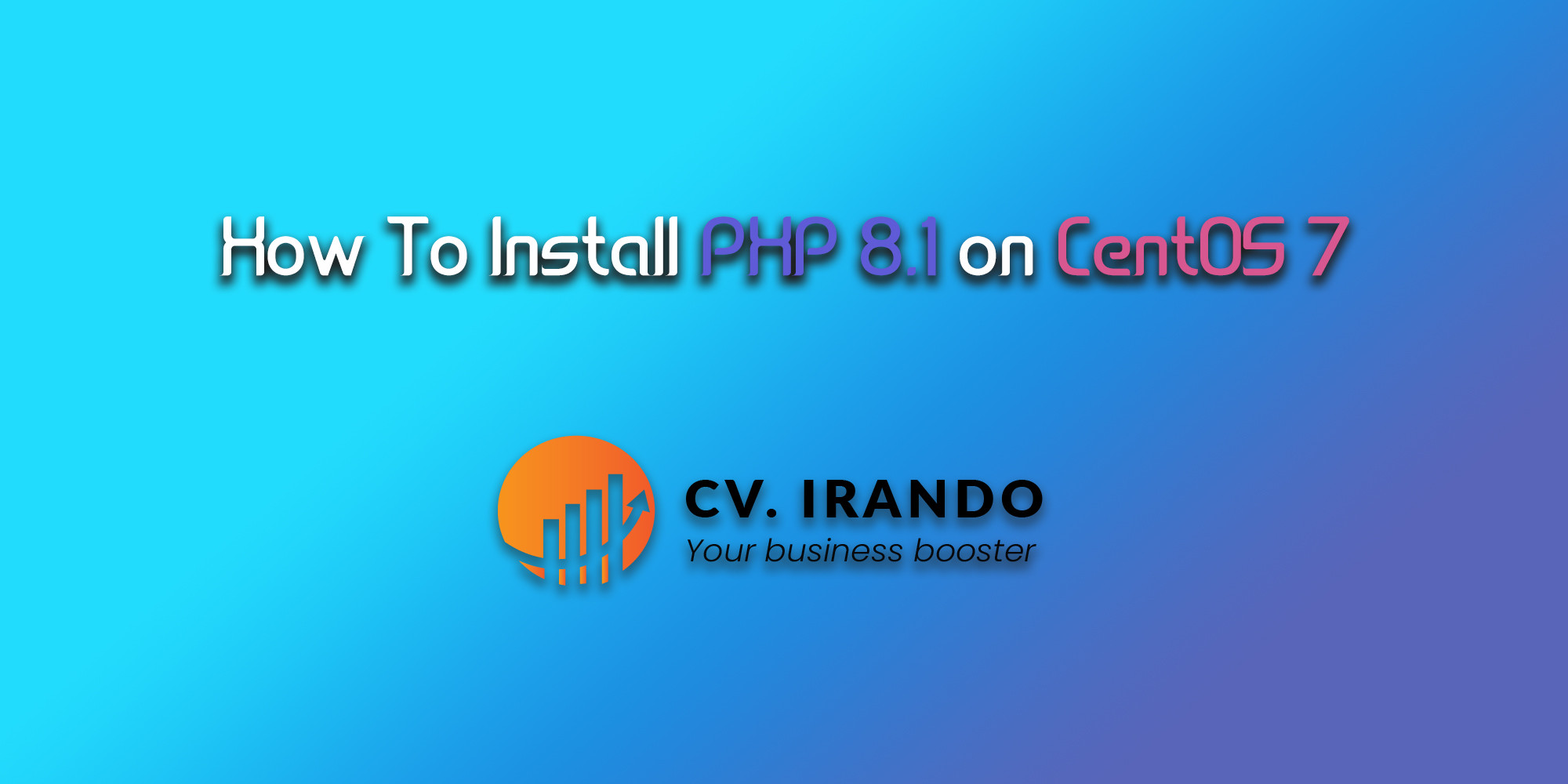 This is a short guide on how to Install PHP 8.1 on CentOS 7 Linux system.
If you're looking for PHP 7.4 visit here.
What's New in PHP 8.1?

Enums have been integrated
Readonly properties (Class properties can be marked as read-only and thus can only be written once.
Never keyword (A new return type hint named Never was added in PHP 8.1)
DNS over HTTPS (DoH) support.
Support AVIF Image format.
Added support for Fibers (Low-level mechanism for parallel management).
The PHP Curl extension now supports HTTP(S) requests with File upload.
Support for new fdatasync() and fsync() functions.
PHP 8.1 adds array_is_list as a built-in function.
Speed ​​efficiency improved from 5% to 8% compared to the old version
Unpack the array using string keys.
Step 1: Add EPEL and REMI Repository

Run the commands below to add required repositories.
yum -y install https://dl.fedoraproject.org/pub/epel/epel-release-latest-7.noarch.rpm
yum -y install https://rpms.remirepo.net/enterprise/remi-release-7.rpm
Step 2: Install PHP 8.1 on CentOS 7
We can now enable PHP 7.4 Remi repository and install PHP 7.4 on CentOS 7.
yum -y install yum-utils
yum-config-manager --enable remi-php81
Install PHP 7.4 on CentOS 7.
yum update
yum install php php-cli
Accept installation prompt by typing y and hit enter
Use the next command to install additional packages:
yum install php-xxx

// Example

yum install php  php-cli php-fpm php-mysqlnd php-zip php-devel php-gd php-mcrypt php-mbstring php-curl php-xml php-pear php-bcmath php-json

The current PHP version should be 8.1.
php -v
Now you have PHP 8.1

- Last updated 4 months ago